Our Cellar Door is open 7 days a week
10am to 5pm
6 Murray St, Greenock SA
offering our full range of organic wines for tasting, regional produce platters,
tasting experiences matched to local produce as well as private VIP tastings and guided winery tours.
Tour groups welcome, bookings are essential for large groups.
CALL CELLAR DOOR – 08 8563 4000
PLEASE NOTE – WE ARE CLOSED ONLY CHRISTMAS DAY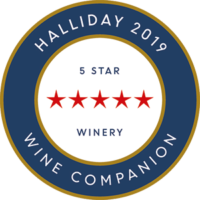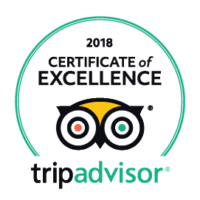 Wine Tasting
Taste our full range of wines guided by our
passionate and knowledgeable Cellar Door team
Kalleske Tasting Experience
A selection of regional produce items paired
seamlessly with six of our handcrafted, organic wines
$15.00 per person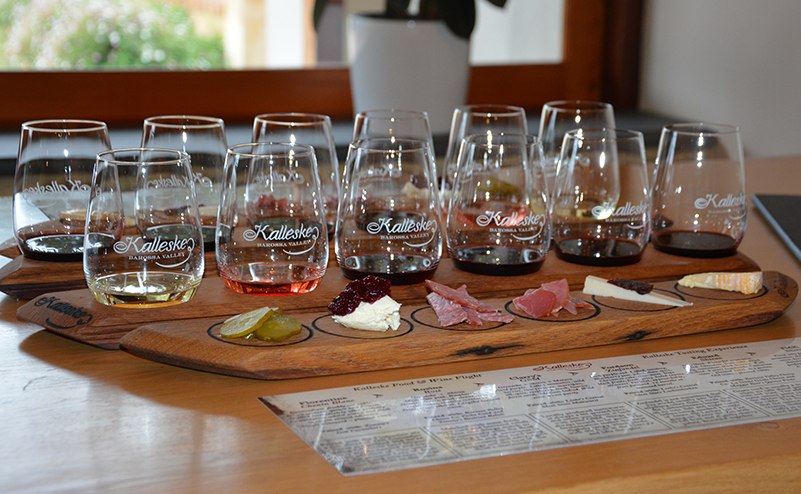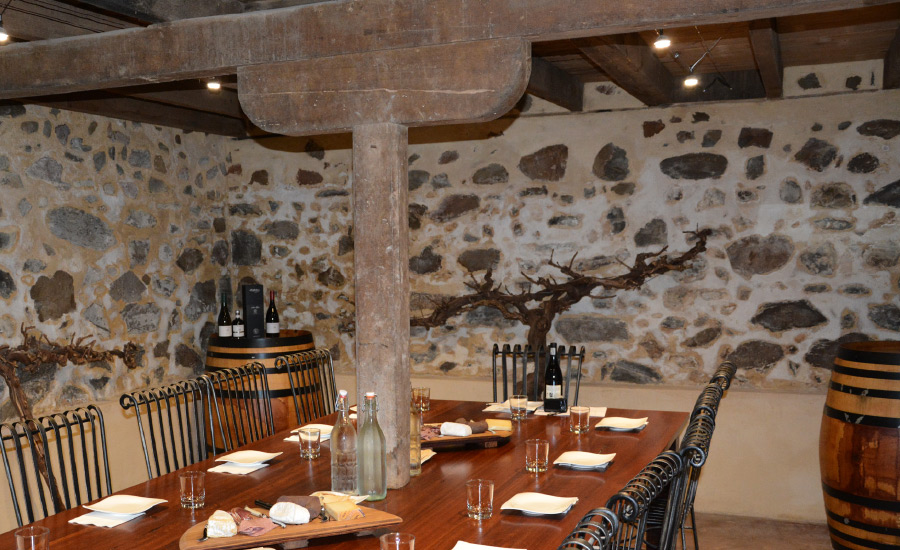 Cellar VIP Private Tasting
Enjoy a private tasting in the original cellar. Taste a hand picked selection of wines guided by your cellar door host. Including platters of regional produce to share
$25 per person
Min of 6 people max of 12 – please allow 45 min to an hour
Booking required
Kalleske Ultimate Experience
Immerse yourself in the Kalleske winemaking process and tradition with a guided tour of the Kalleske farm and winery located just outside Greenock followed by the  Kalleske Tasting Experience at our Cellar Door.
$65 per person
Minimum of two people, allow two hours.
Bookings are essential – call or email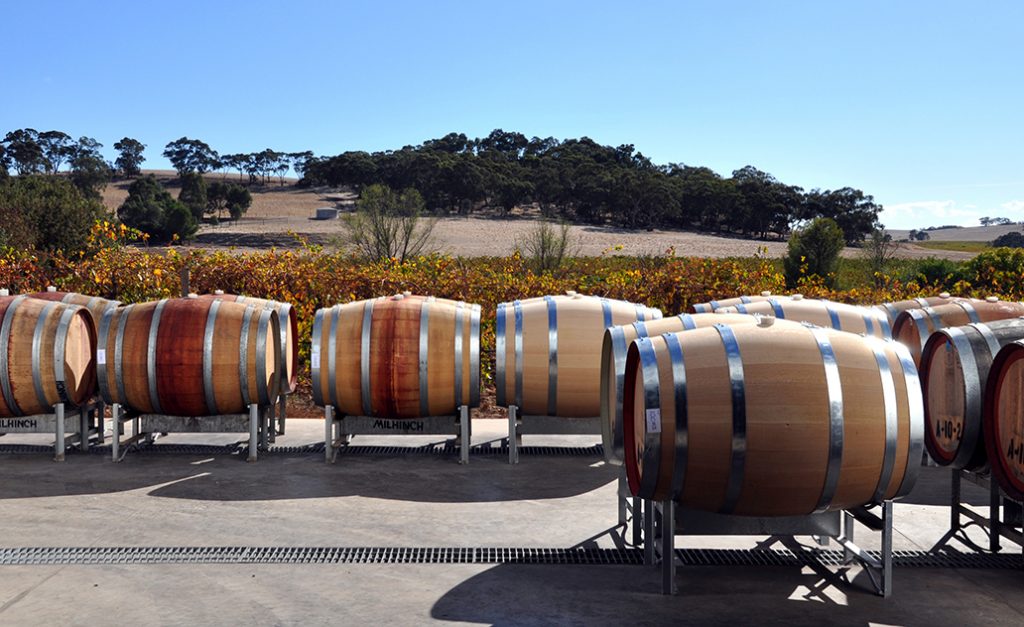 Regional Produce Platter
Linke's Central Meat Store's Mettwurst & Lachsschinken, Maggie Beer's Quince Paste, Zimmy's Beetroot & Pickled Onion Relishes & Dill Cucumbers, the Barossa Valley Cheese Company's Barossa Washington, La Dame & Vache Curd complemented with pear, smoked almonds and crackers
$20 (serves two)
Gluten-free options available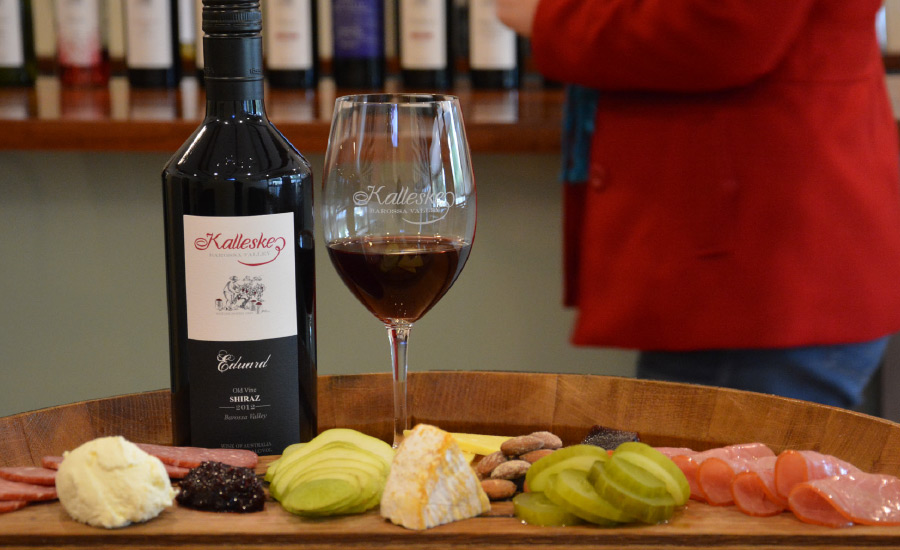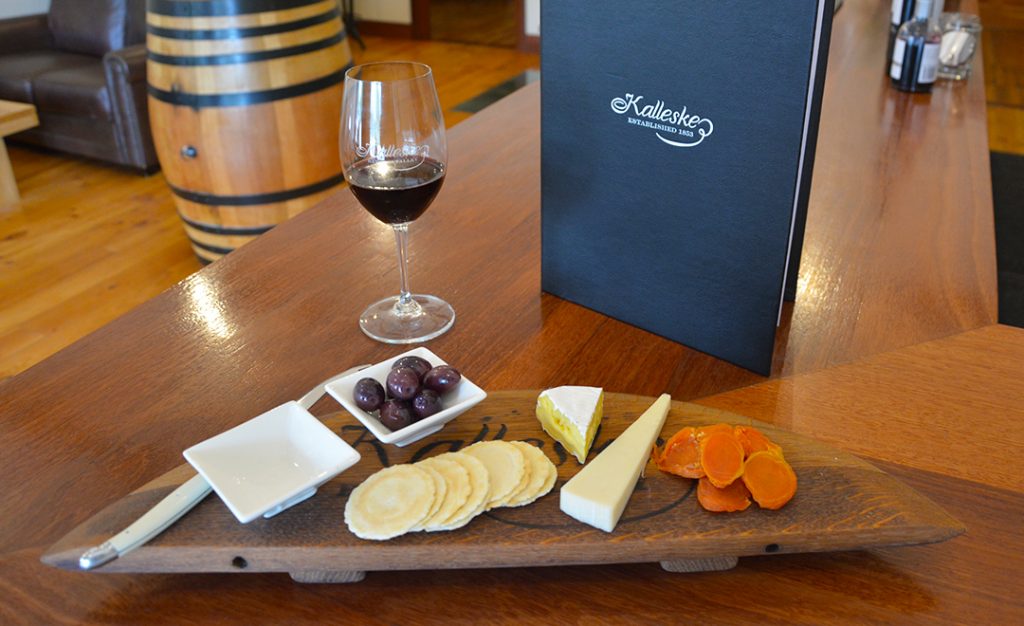 Barossa Cheese Board
The Barossa Valley Cheese Company's Barossa Camembert & La Dame complemented
with Torzi Matthews Grenache Olives, Trevallie Orchards Dried Apricots and crackers
$12 (serves one – two)
Gluten-free options available
Hold your own event at Kalleske
Our Cellar Door garden is perfect for private functions such as weddings, birthdays, engagements and work functions.
Our experienced staff can help you with a personal and memorable event
Contact our Cellar Door Manager – 08 8563 4000
By far the best wine ever made, there is no other comparison. The best part of the Barossa Valley is our visit to Kalleske, the staff match the wine. They're incredible, and I'm so happy you can order online and ship it to Melbourne. Thankyou!

Lauren Cannell


9/05/2018

Absolutely loved this place! Dropped in on a whim and found my new favorite winery! Alex is absolutely amazing, so passionate and friendly. Loved the wine, loved the place and loved Alex. The best of the Barossa

Alana Weir


8/13/2018

Alex was extremely helpful

Melissa Kelly


8/05/2018

Thank you so much for making amazing vegan friendly red wines!!!

Sonia Harvy


7/13/2018

Alex is the best! , whooooo � get down here ASAP ! �

Nikolas Mavros


7/08/2018

Such a beautiful hidden gem . Have a great afternoon with friends. Lovely platter , just a pity no coffee or soft drinks available as it is a wine tasting establishment. We would thoroughly recommend a visit to this lovely peaceful place❤️

Ginny Jones


7/03/2018

Alex gave us excellent service. Lots of information about their beautiful wines. It was very hard to decide which wines to buy. Thank you very much for the wonderful experience

Kate Brindy


6/25/2018

Great selection, great tasting!

Josh Lipson


6/24/2018

On a trip to Adelaide hired a car for a day trip to the Barossa Valley and one of the essential places to visit was the Kalleske cellar door in Greenock. Donna was very helpful and explained the history of the winery. We new they produced organic wines but hadn't realised they were the oldest organic winery in the Barossa and that all their wines are vegan. Tried and bought the Clarry's GSM, the Greenock Shiraz and the excellent Eduard Shiraz. Donna then recommended The Greenock hotel for a hot lunch, good food and they sold the GSM. Thank you, Donna.

Ian Winstanley


6/13/2018