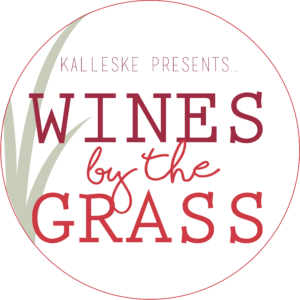 Kicking off at 5pm, Friday…
Next Event:
January 18 
Upcoming events:
February 15 | March 15 | April 5 | 26 April (Vintage Festival)

Come and spend another relaxing Friday night with Kalleske Wines forWines By The Grass!
> Enjoy a selection of Kalleske organic wines.
> Craft beers on tap will be available from Greenock Brewers Barossa Valley
> Deliciously Devious will be serving some incredible food once again
>Amber and Rhea will be playing acoustic classics to relax you into the weekend
> Barossa Valley Ice Cream Company will be keeping us cool with their beautiful ice cream selection
Drink & Food options will available for kids, as well as green lawn, games and a chalk board to keep them entertained!
Bring your own Kalleske/Barossa Wine Goblet from previous events, or we will have some available for purchase on the night! (Re-usable wine goblets $5)
You are also welcome to bring your deck chairs!
#WinesByTheGrass #KalleskeWines #Barossa #BarossaWine#Fridaynightdrinks