Immerse yourself in everything Kalleske…
For 168 years the Kalleske family has been living and working on our farm near Greenock and during this time have been active practitioners of natural farming to ensure ultimate sustainability, authenticity and quality.
Our wine is an expression of the grape, which in turn is an expression of the soil, the site, the vintage – wines true with a sense of place
We believe in a holistic and natural approach to winemaking that focusses on the relationship between soil health, vine health, certified organic/biodynamic grapes and minimalist winemaking techniques to produce premium quality wine.
Inclusions
Begin day with VIP tasting of back vintage wines in original cellar at Kalleske Greenock Cellar Door
Full vineyard tour of some of Australia's oldest vineyards including the Kalleske 1875 Johann Georg Shiraz, 1905 Eduard Shiraz and 1935 Old Vine Grenache Blocks.
Wine tastings in the vineyard
Regional Produce Platter and wine in secret vineyard location
Gourmet Woodfired BBQ hosted by Troy Kalleske, Owner/Winemaker*
Exclusive Barrel Tasting in Kalleske Winery Barrel Hall
Immersive tasting of Johann Georg Shiraz, Eduard Shiraz and Old Vine Grenache
Tasting of 1978 Single Vintage Tawny in Kalleske Cellar Door Lounge
Entirely Private experience
Bottle of Eduard Shiraz and Kalleske Riedel Wine Glass to take home*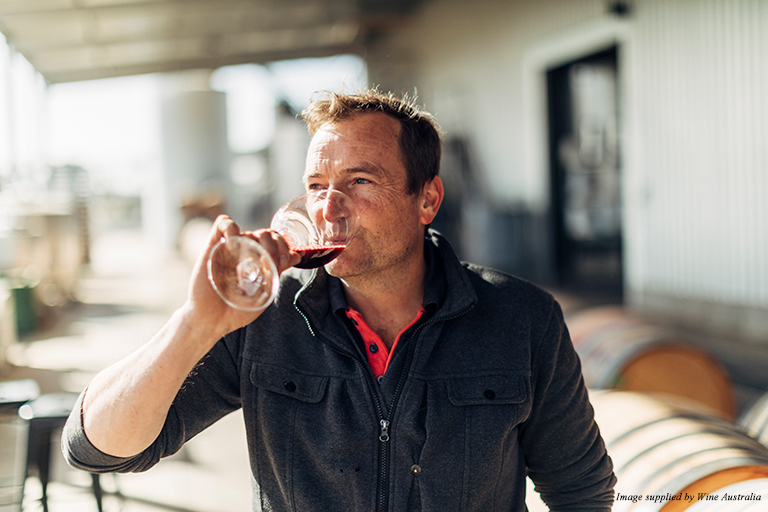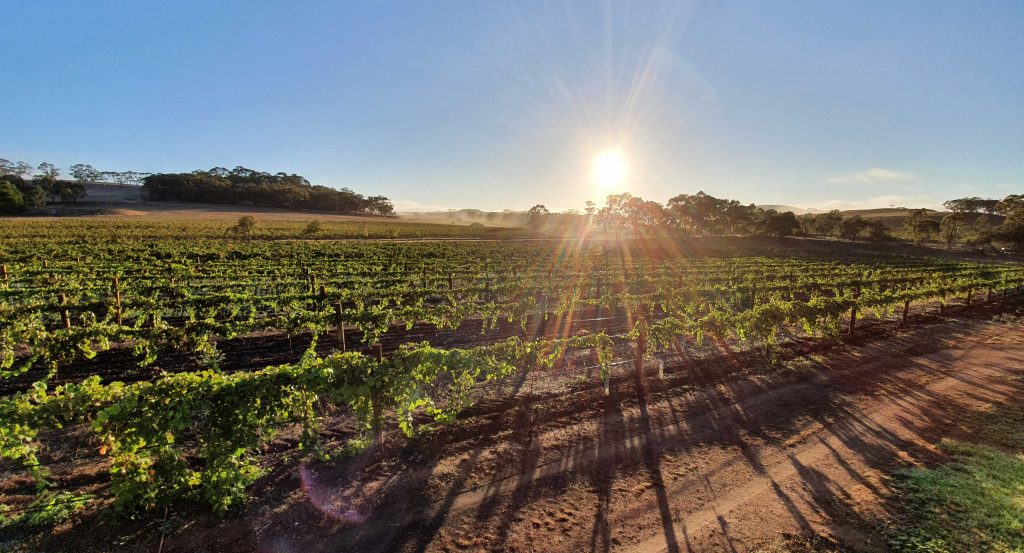 Cost per person $490
Allow minimum 6-8 hours
Exclusive Private Tour
Minimum 2 people per experience
Day begins at 9.30am at Kalleske Cellar Door
Contact us or more details and book
P: 08 8563 4000
E: wine@kalleske.com
7th Generation Vigneron
Kym Kalleske
Gourmet Woodfired BBQ
at Kalleske Winery
PLEASE NOTE:
Bookings required to ensure availability of Troy Kalleske.
1 x Bottle of Eduard Shiraz and 1x Kalleske Riedel Wine Glass to take home per person. Couples may choose a bottle of Johann Georg Shiraz in place of 2 x bottles of Eduard Shiraz
Vintages of all wines may vary.
Activities at winery dependant of time of year.