2017 Kalleske Johann Georg Shiraz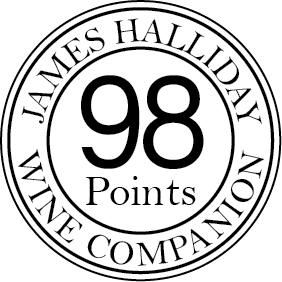 98 Points

"This wine sits unchallenged at the head of the Kalleske shiraz tree. The grapes were treated with the care and attention they deserved in a small open fermenter for 12 days using a heading down screen that submerged the cap, pressed to French hogsheads (new and used) for 2 years. It's got a juicy, supple mouthfeel with an unexpected lightness and finesse".

James Halliday, Halliday Wine Companion, August 2020
2019 Kalleske Old Vine Grenache
96 Points
"Captain Jack Sparrow is a fictional character from the Pirates of the Caribbean series of movies.  He meanders his way through the movies in a way that affects all.  He is a trickster who appears drunken.  He uses wit and deceit to end disputes and he is shrewd, calculating and eccentric to say the least.  Whilst a pirate may lean towards rum, I reckon Jack Sparrow is a lover of Grenache for this is a grape that has meandered its way through time having arrived in our land in 1832.  How would he describe a Grenache?  Of course, he would have outwitted the owner out of a world class bottle.
This is the 2019 Kalleske Old Vine Grenache from vines planted in 1935 on the Kalleske farm located in the Barossa Valley, South Australia.  It reminds you that not all gold and silver is treasure, mate.  Now bring me this horizon with a nose that is perfumed with red fruits and liquorice.  Oh all these beautiful mermaids, the seasoning of vanilla, spices and coriander root mingles with juniper berries make you raise your fist in the air and calling out 'arr!'  On the palate, methinks this is a blend of liquorice, red fruits, sarsaparilla and rhubarb.  The tannins are emery board like dancing lightly with touches of cedar.  Arr, the flavours build, reminding you that if you choose to lock your heart away you'll lose it for certain.  With this in my veins, my spirit will live on."
James Keneally, The Wine Code Breaker #341, September 2020
2017 Kalleske Eduard Shiraz
Master Medal & Overall Highest Rated Wine
"The highest scoring wine in the entire Organic Masters tasting this year turned out to be for a flagship red from Australia's Kalleske, called Eduard. Named after the Barossa producer's founder, Karl Heinrich 'Eduard' Kalleske, it uses Shiraz from a historic vineyard, first planted in 1905, ensuring it is a wine of great concentration but balance too. The result is seriously impressive, with layers of flavour from blackcurrant to ripe plum, a touch of prune, sweet balsamic and black pepper, along with dried mint and fleshy cherry, supported by grippy tannins, to give a dry finish, that also features lingering roasted coffee and vanilla pod flavours from the barrel-ageing process. It's a remarkable wine that's both big and beautiful."
2020 Global Organic Masters, UK, June 2020
97 Points
"The vines in question were 46-112yo in '17 from three vineyards. Open-fermented 8-14 days with twice-daily pumpovers, pressed to new and used French and American hogsheads for 2 years maturation. Like all the Kalleske wines, deep magenta. The flavours hit at high speed, blackberry, plum, licorice and dark chocolate immediately establishing themselves in all corners of the mouth. Despite this naked power, the wine is so well balanced and so long it's a pleasure to drink."
James Halliday, Halliday Wine Companion, 1 August 2020
Past Vintage Reviews & Awards